I have had way too much fun editing these photos because Andrew & Karah's love is so sweet. You can see it in every image. It's just this quiet peace they both have about them when they're together. There was no rush as we enjoyed the beautiful weather at Sequoyah Hills, they were simply enjoying their time together before heading back to Nashville & Asheville. I'm sure they will be more than happy to trade long distance dating in for waking up together every morning in October!
Karah and Andrew, I am so so happy for you both and I am honored to capture your wedding day & tell your love story through photos. I can already tell - my job is going to be way easy.
XOXO, Suzy
In my experience, it seems to be the ladies that enjoy getting their photos taken the most. And I totally get it. However, when a guy is as taken with his girl as Andrew is with Karah, it almost feels like I'm not even there. He wasn't focused on me or the camera, he was totally just in tune with her joy, her smiles, & her kisses. It's so so refreshing. (:
Can I just take a second to point out all of Karah's outfits? I loved all 3 because they a. fit the setting we were shooting in, b. were diverse in color & style (she rocks a pretty white dress, teal blue velvet romper, & jeans with a rich floral top - perfect mix of looks!), and c. made her feel confident & beautiful! And it shows in the photos! They also did a great job of coordinating what they wore without being matchy-matchy. Way to go you two. (: Andrew, I'm sure you picked it ALL out.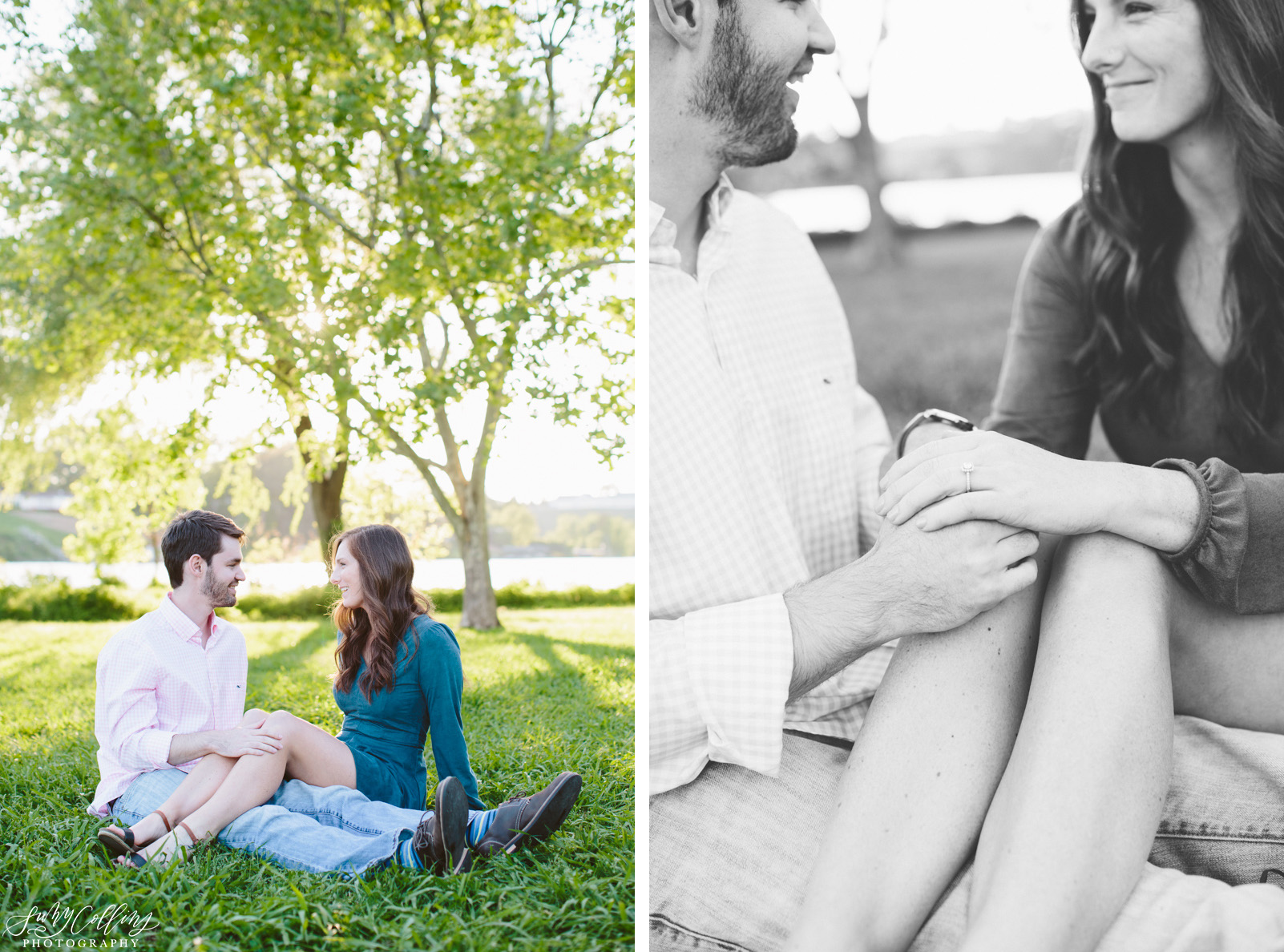 I am so thankful we got to have our engagement session in a beautiful outdoor location because I think it's so reflective of Andrew & Karah's wedding to come in October! They will be getting married at one of my favorite places on earth, Camp Ridgecrest for Boys, in an open field surrounded by the beautiful fall leaves. Already praying that we have the same weather in October as we did during this shoot! I'm sure we will. (: